Hello August – the last month of winter?
If you're a winter person you are probably stoked that ski fields are open and enjoying heavy snow. The borders are open too, and if you're not a winter person you may be dreaming of getting away to enjoy some warmer weather. Suddenly there are a lot of international holiday snaps popping up all over social media!
We are noticing a lot of commentary about rising costs and interest rates, and these are definitely the facts that we are all needing to deal with.  We have experienced these economic conditions before. While it feels new each time we go through the cycle, that is because we are in a different position, better or worse, so our perspective of the impact will be different.
As the quote from William Shakespeare's tragedy Hamlet goes "There is nothing either good or bad, but thinking makes it so".  There are opportunities in every economic environment, and it is as much about your thinking as your actions and reactions to the situation that matter.  That is a little deep maybe.
If you are finding it difficult to see your way through and need some help to discuss options and a way forward, please do reach out.  We are here to help!!
​
In this newsletter we are going to talk about:
Summary of July blogs

Property

KiwiSaver

Banks

Reserve bank

Hot tip of the month

First Home Buyer Tips

Did you know…
July has seen Daniel starting to get a handle on what we do, and he is now excited to be talking to and working with clients as he puts his new knowledge and skills into action.  Daniel is passionate about the work that we are doing and how we are helping our clients.
Winter is in full force with snow, rain and heavy winds, so Elise has been taking some time to do her favourite thing of jigsaws, and some small inside projects.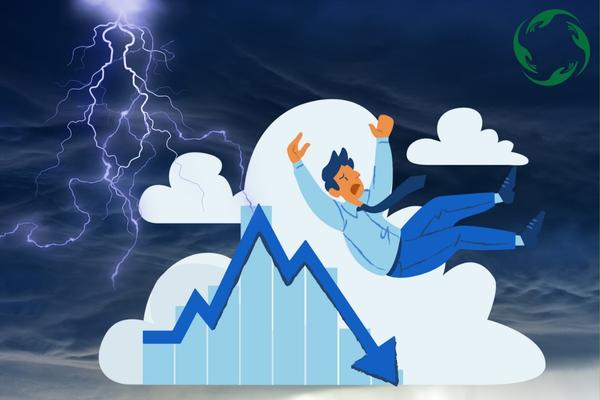 5 Way to Prepare for a Recession
What do you need to know about a recession?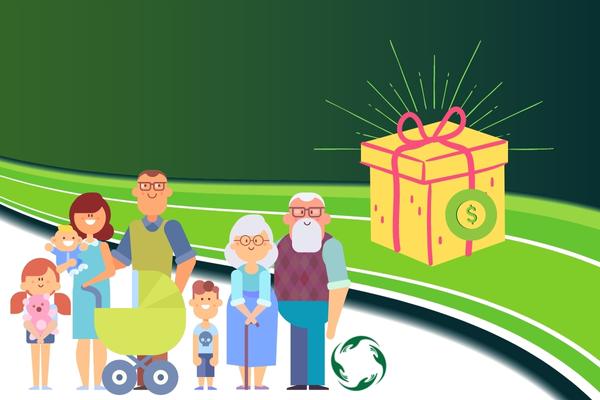 4 Ways To Use Your Inheritance
We've talked Wills, now let's look at the other side of that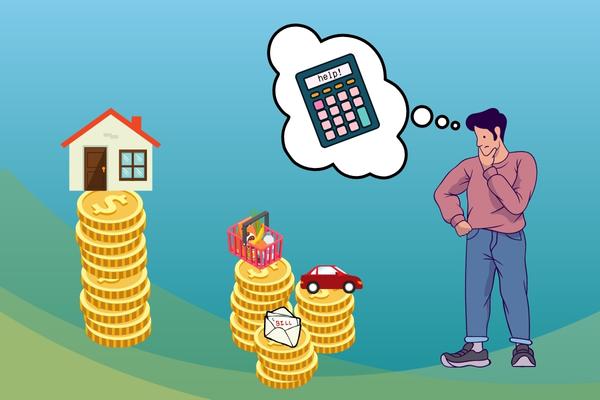 How do you manage your cashflow with the rising interest rates?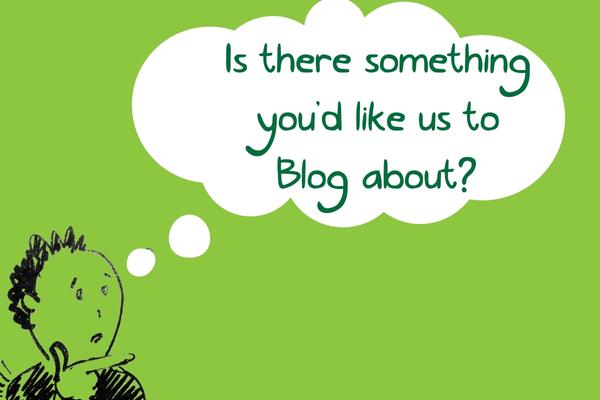 What would you like to read about?
Send us a message if there's a topic you'd like us to cover!
Hot tip of the month
Winter is one of the most expensive times of the year.  It is a good time to check out your Electricity provider to see that you are getting the best deal.  Check out Powerswitch.org.nz to see if you are connected to the best provider for the way you use your power.
If you have a heatpump make sure that you clean your filter, so that your heatpump is working efficiently. You don't need to pay to have someone do this, it's an easy job that you can tackle yourself.  If you have a fire, make sure that you have had your chimney swept at least annually to ensure that your insurance is still valid and to prevent chimney fires.  Make sure you are using dry wood as this provides best heat and prevents your chimney from getting blocked.
Did you know?
When you earn wages or a salary there are a number of deductions that come out of pay packet, before the remaining dollars hit your bank account.  PAYE- Pay As You Earn, is the income tax deduction, this is the most commonly known deduction.
ACC levies are also deducted from your Gross (before tax) pay. As a salary or wage earner, it all happens automatically.  However, if you are self employed and not paying yourself a wage or salary as an employee of your company, then you will need to make the ACC payments separately.
The amount that you need to pay for your ACC will be determined by the amount of income you take as drawings or shareholder salary as calculated by your accountant at the end of the financial year.  When your tax returns have been filed, the IRD notifies ACC and then you receive the bill based on your earnings.  There are ways to reduce your ACC bill, but do so carefully.  We can help.

First Home Buyer Tips
Buying your first home can be an overwhelming process. This is our tips section to help you get into your own home.
When you purchase a property there is a lot of jargon to learn. LVR (Loan to Value Ratio) is one of the most important acronyms you need to learn and understand.  The LVR is determined by the amount of your intended mortgage as compared to the Purchase Price and is expressed as a %.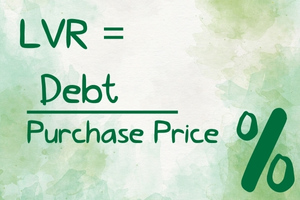 Lenders typically do not like to do debt consolidation as part of a property purchase, but if you are working with a Financial Adviser we can make this happen.  At the time of  the purchase the Lender will use the Purchase Price off the Sale and Purchase, so even if you get a Registered Valuation showing off your negotiation skills by purchasing the property at less than what a registered valuer will put on it is the purchase price that is used. Lenders will then look at the registered valuation in 6 months time, and if the market has remained stable this may allow you to use the increase in equity for other things.
Why is the LVR so important?  If you are borrowing more than 80% then there are additional fees you will need to pay either as a one of Low Equity Premium, which can be added to your loan or as a low equity margin for which can be as much as 0.5% on top of the special rates.  The banks charge more for the increased risk.
KiwiSaver
Government Contributions have been paid out!!  Many of you will have logged into your KiwiSaver to see your funds grow with this lump sum payment only to be disappointed as your KiwiSaver Balance has gone down rather than up over the last month.
Many KiwiSaver Funds have been taking a hit, especially those with a large portion of investments in growth funds. The sharemarkets are extremely volatile with the uncertainty around the war in Ukraine.  Ukraine is a large supplier of food and oil, and this disruption to the supply chain creates uncertainty. In June the US sharemarket fell by 8.3% and the Australian sharemarket fell by 8.9% while the NZ market only fell by 3.8%. Having said that the Booster KiwiSaver update indicates that the outlook for China is improving with the Chinese stock market increasing by 15% since its low in April.
If you are in a Growth fund or a % of your KiwiSaver portfolio is in a growth fund, what this means is that for every $ you invest you are getting more units for your investment than you were previously.  So while your fund has reduced in value, if you are not intending to access the funds for the next 10 years (or at least the next 5 years),  the markets should have recovered by the time you withdraw your funds. Remember that as you get closer to needing those funds, it's a good idea to revisit how your KiwiSaver is invested and perhaps move to a lower risk fund.
If you are concerned please get in touch.
Reserve Bank 
The OCR went up to 2.5% as expected on 14 July.  The banks did not react, as they had already put their medium term rates up in the preceding 2 weeks.  There was a risk that the Reserve Bank would put the OCR up 0.75 to help combat the rising inflation but they have shown some restraint. The Reserve Bank tries to keep the OCR at around 2.5% as this is ideal for long term stability, EXCEPT when employment and inflation are at record high levels.
Inflation has hit a 32 year high of 7.3% and the concern is not about the inflation rate going higher but more about how long inflation is going sit at this level.  The Reserve Bank needs to get the inflation level down as quickly as possible, and this is going to be a challenge with the high level of employment and the shortage of skilled and unskilled workers across so many industries.  Flu season and Covid are also affecting businesses with staff absences causing businesses to reduce hours or services offered.
The next OCR announcement is due on the 17 August and we expect to see another increase then.
Banks
As expected, the changes to the CCCFA rules have made little difference to the way that the banks are assessing expenses and applications.  As the OCR continues to rise all Lenders are increasing the stress testing rate for servicing loans.  As the stress test rates increase the amount of debt that you can afford to service decreases and that is even if your expenses were not going up.  With the increased testing rate and rising expenses this is making it harder for many First Home Buyers to get into the market.
Loans for people with less than a 20% deposit are also more challenging. We expect this to continue for the next 1-2 years especially while the economy is in recovery mode.
Finance for Developers is also difficult, as projects that were due to be completed are taking an extra 3-6 months or more to complete.
Construction loans are now requiring contingencies of 15-20% depending on which lender you are working with.  Lenders are keen to see fixed price contracts, and Developers are keen to have flexibility with increasing prices and uncertain supply chain.
Lenders are now also wary about Property values and valuations are now only valid for up to 3 months, whereas in a rising market they were valid for 6 or 12 months.
Property 
NZ still has a housing shortage. As the tourism market has opened up, the need for short term rentals has increased.  While we saw many properties that were short term rentals (used as Air BNB) moved to long term rentals at the beginning of the pandemic Lockdowns, many of these are now moving back to being used as Air BNBs which is again reducing the number of long term rental options.
Houses are still being built and with a large number of people now heading out of the country on their OE, this will reduce some of the demand for property.  Rents have been increasing and seem to be stabilising for now.
Until next time,
Elise and the Team