Community &
Building on Basics
Community is important to us! We are excited to bring together communities of people (whether that is an ethnic group, a workplace group, or a collective of likeminded people) who want to learn about "how it all works" and make steps towards financial stability and freedom.
We love to help communities to increase their knowledge and wealth both individually and collectively. There is a lot to be gained by working as a group, as everyone learns from each other along the way.
We will work with your group to create a safe forum in which to discuss finances, and learn from each other.  Usually this will begin with a face to face workshop, followed by an online space for ongoing discussion and sharing.
Some of what we can teach your group about:
KiwiSaver – how it works, how to get the Government contribution, how to use your KiwiSaver to buy a first house
Credit – understanding how credit works, the good and bad aspects of credit cards and store cards, using balance transfers for debt consolidation.
Buying a first home – this is a big one! We can explain the process of buying a home in NZ, what due diligence means, how much of a deposit you need and how to get it, using your KiwiSaver to buy a first home, and the government's First Home Grants (free money!).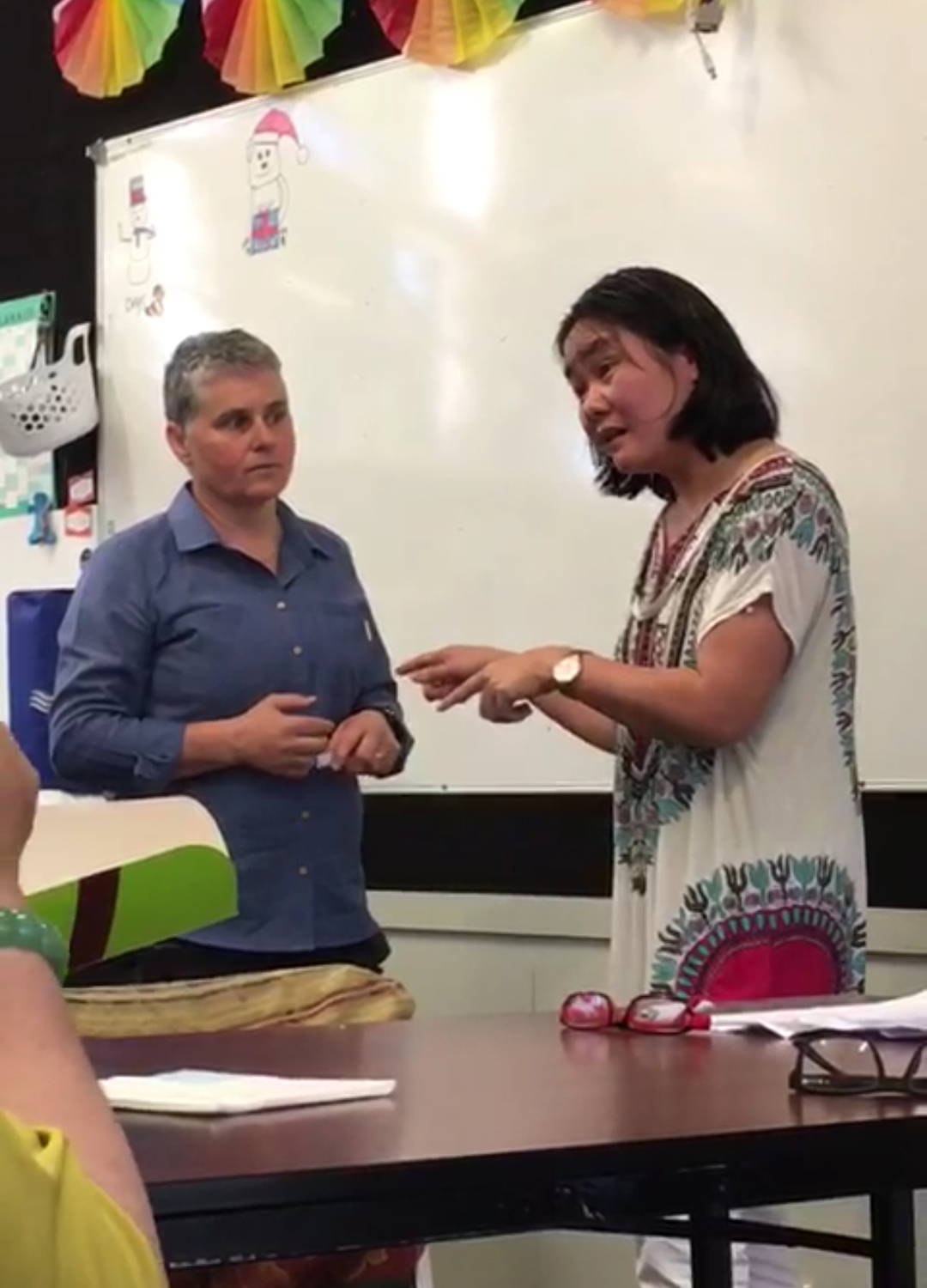 Groups we currently work with
Colombian MAR and the Southland Multicultural Trust
Face to face workshops in Invercargill and Zoom sessions.
Finance Made Easy – PlainsFM Podcast Series
A series of live workshops hosted by PlainsFM are recorded and then played on air. These are available as podcasts, see below for more information about the episodes.
Elise presents a series of talks at PlainsFM studio, about understanding some keys aspects of finance. Six workshops are being recorded as the Finance Made Easy series. These are being aired on PlainsFM.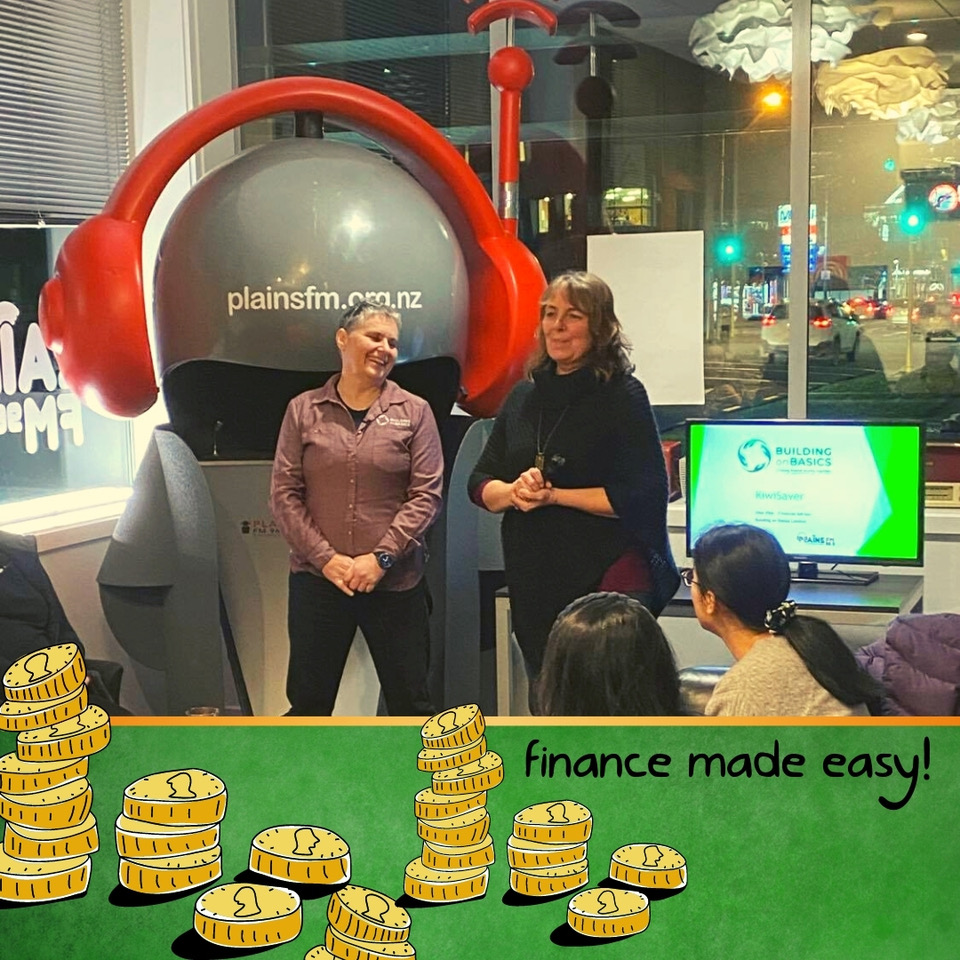 In this episode, we'll talk about all things KiwiSaver. Why join? Which fund suits you? How do you get the free money from the government?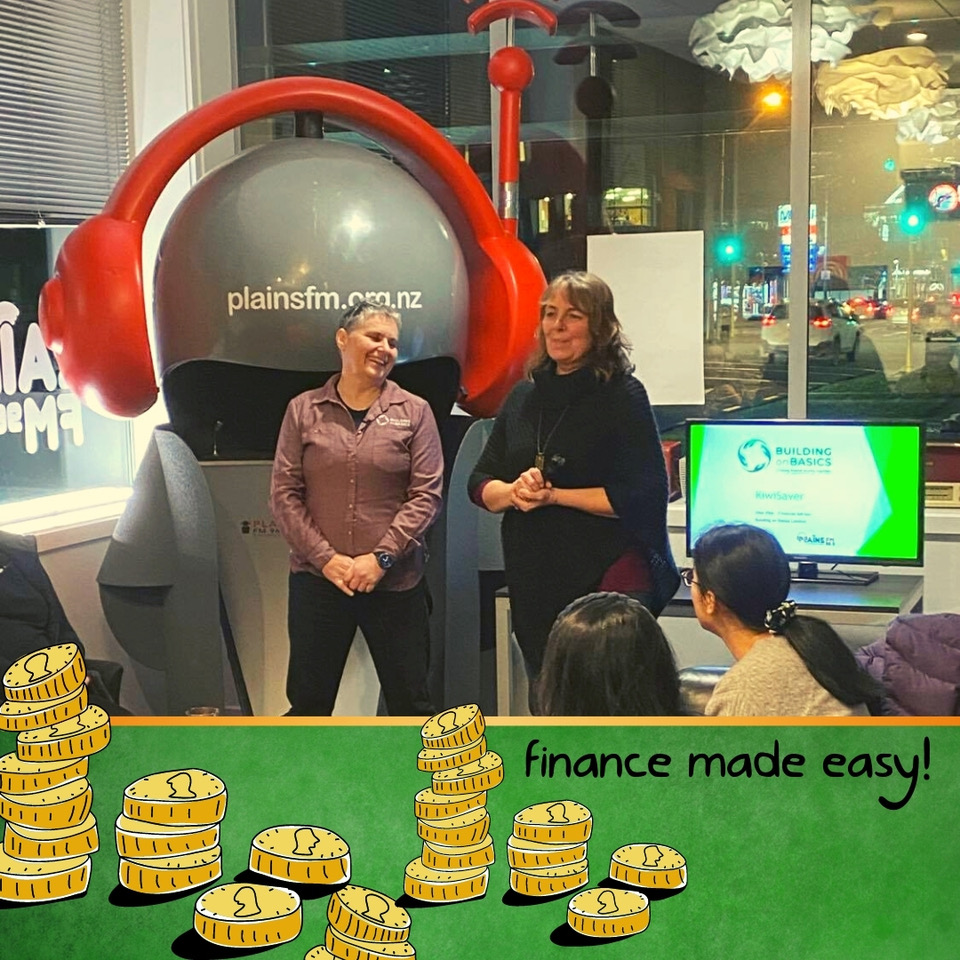 Episode 2: Spending Plans & Budgets
In this episode we discuss spending plans and budgets – how do you keep track of your money, and what are some good strategies for planning your day to day finances.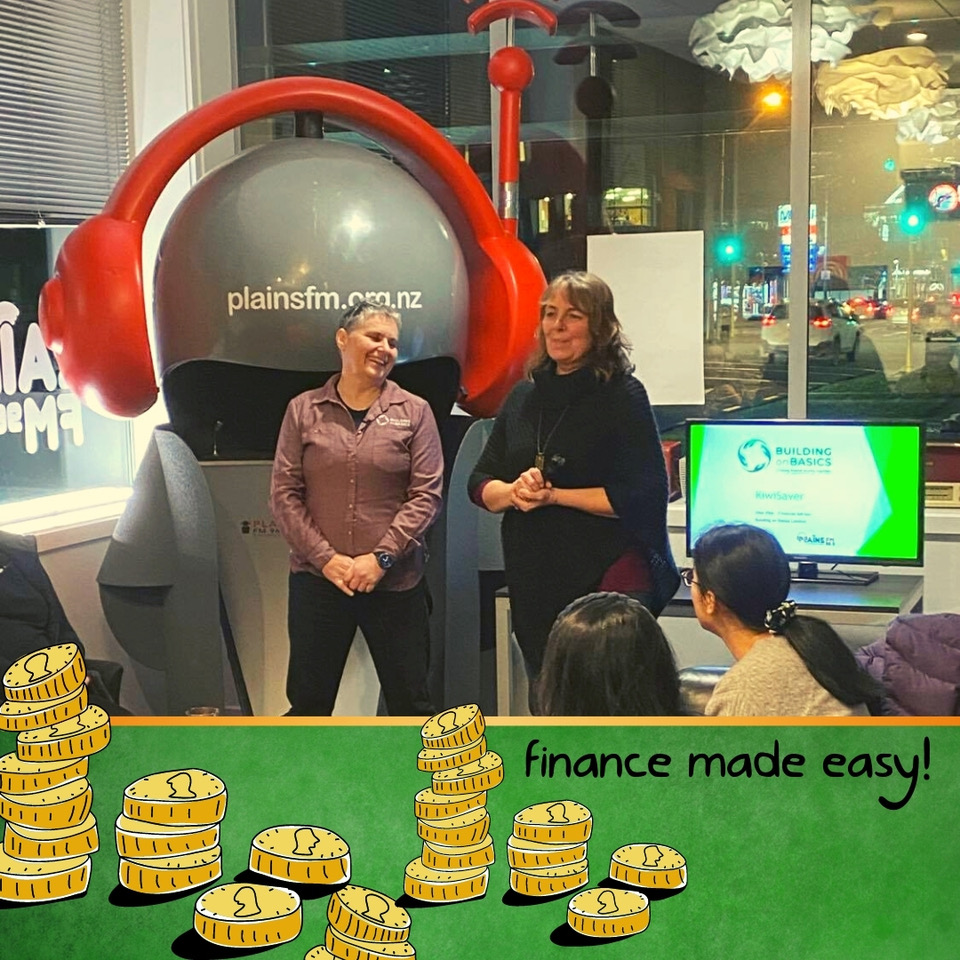 Episode 3: Managing your Debt
How do you manage your debt? Listen to this episode of the Fnance Made Easy podcast to get some tips and advice on staying on top of debt.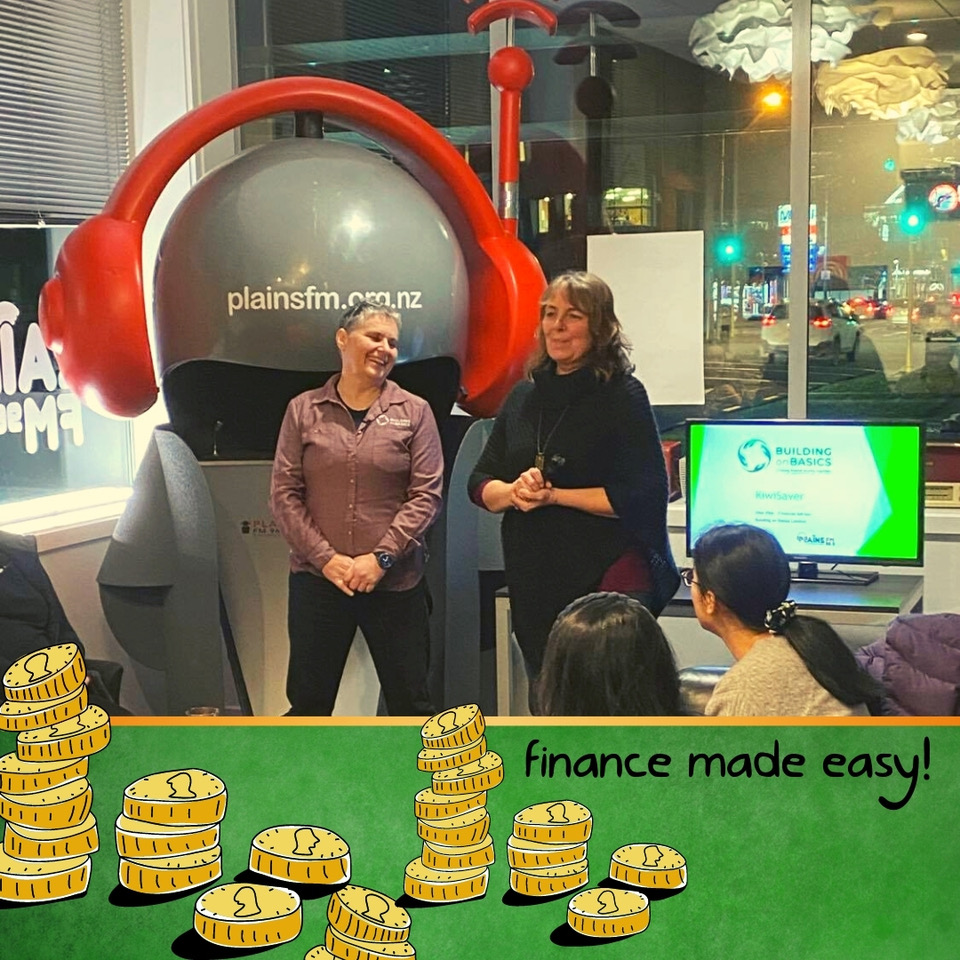 Episode 4: Buying a House
So what is the process for buying a house? In this episode Elise talks about how it all works, and who you need to have on your team!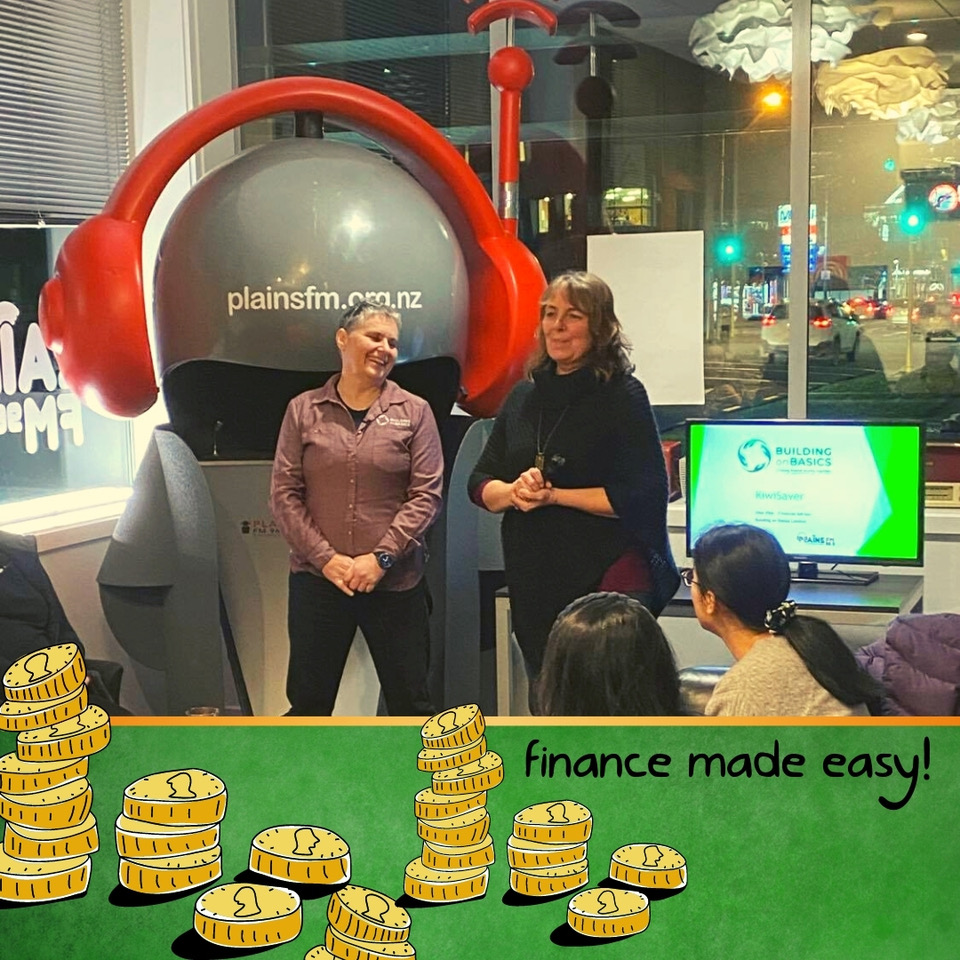 Episode 5: First Home Grants and First Home Partnerships
What are First Home Grants and Partnerships, and how do you find out if you can access them? Elise explains all.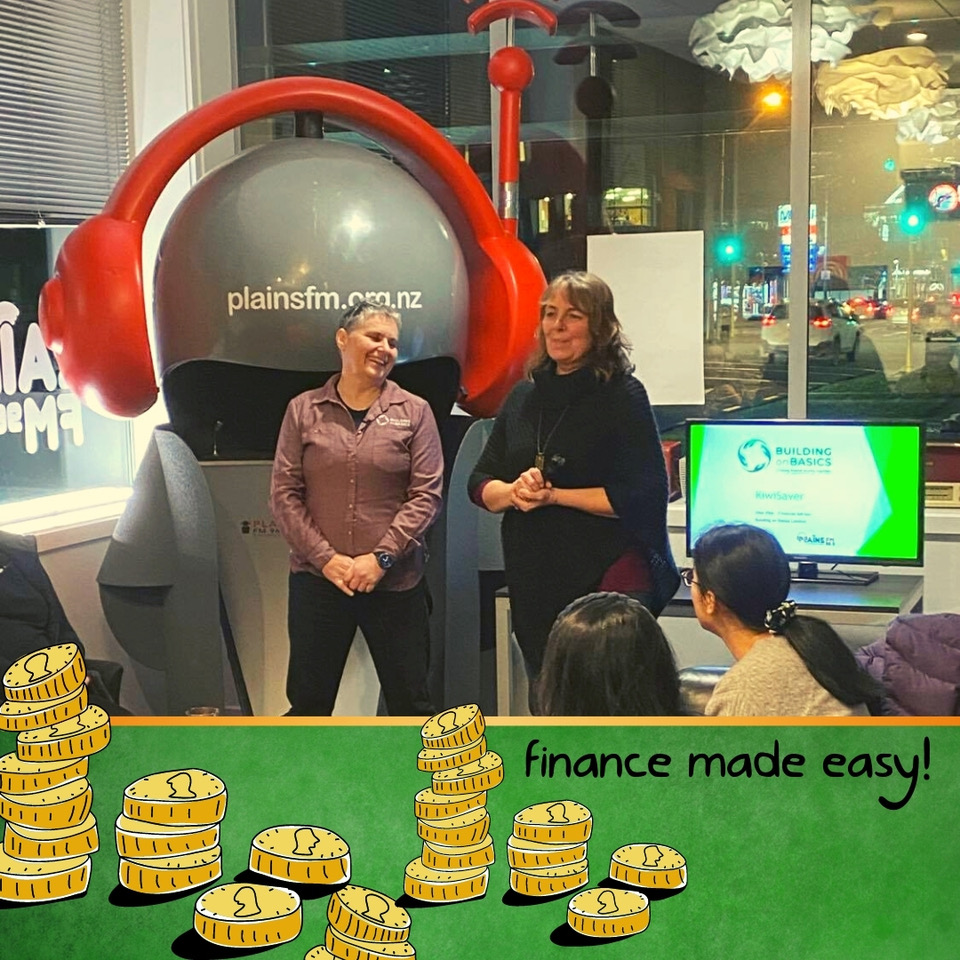 Episode 6: Getting a Loan
Getting a loan – it's a big deal! Elise talks about the process in the last episode of our Finance Made Easy podcast series.
We are building for good!
Creating financial security together is more than just a 'tag' line to the team at Building on Basics. We've partnered with B1G1 (Buy1Give1) to provide opportunities for so many more to have the chance to achieve their financial goals. We are building for good!